MUMBAI: City-based engineer Anand Mishra has scored 99.92 percentile in the Common Admission Test (CAT) despite spinal muscular atrophy, a genetic condition that weakens muscles used for movement and requires him to wear braces to walk.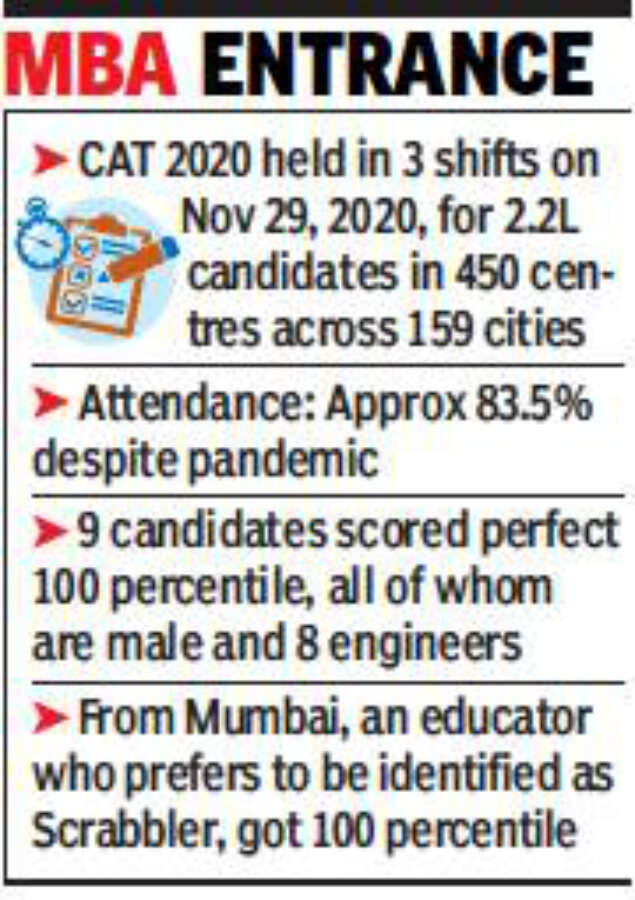 Mishra (23) graduated in production engineering from VJTI in Mumbai this year and hopes to get into MBA at IIM Ahmedabad, Bangalore or Calcutta, or Delhi University's Faculty of Management Studies with his near-perfect score.
"I scored 73 percentile in my previous attempt and secured a seat at IIM-Kozhikode but I wanted to do better and aim for the top IIMs. In my first year, I focused on books but in the second attempt, I changed my strategy. I signed up for mock tests and solved over a 100 practice papers. Each time I would analyse my performance to improve my score the next time," he said.
While three of his siblings are doctors, Mishra took an interest in finance when he was preparing for his engineering entrance tests.
"I had been reading up a lot about financial markets trading and autobiographies of billionaires when I was preparing for the entrance exams. That got me interested in the subject and I set my eyes on a career in finance. I hope to become an entrepreneur," he said. Mishra has already begun preparation for his B-school interviews.
This year, nine candidates from across the country scored a perfect 100 percentile, all of whom are male and eight are engineers. CAT 2020 was conducted on November 29 across various test centres in the country.