1) Manoj Mukund Naravane appointed chief of Army
Lieutenant General Manoj Mukund Naravane became the 28th Chief of the Army Staff (COAS) after chief General Bipin Rawat's term ends on December 31, 2019. The appointments committee of the Cabinet has cleared Naravane's appointment as the next army chief.
2) General Bipin Rawat named as the country's first Chief of Defence Staff

General Bipin Rawat has been named the country's first Chief of Defence Staff. The Chief of Defence Staff will be a four-star General, the principal military advisor to the defence minister, and head the new Department of Military Affairs to ensure jointness in training, logistics and procurement of the three services. The defence ministry had recently amended the army, air force and navy rules by bringing in a new clause that allows the Chief of Defence Staff to serve upto a maximum age of 65 years. The notification came in the backdrop of Gen Rawat retiring on December 31. The Chief of Defence Staff, however, will not have any operational role and military command. But, will ensure coordination in joint operations. He will also not be eligible to hold any government office after demitting as the CDS.
3) Indore adjudged cleanest city of India for the fourth time in a row

On the eve of the New Year (December 31, 2019), the Ministry of Housing and Urban Affairs (MoHUA), announced the results of the first and second quarter of Swachh Survekshan League 2020. Keeping up with its title, Indore grabbed the title of India's cleanest city for the fourth consecutive year.
4) Railways renames RPF as Indian Railway Protection Force Service

The Railways has renamed its security force RPF (Railway Protection Force) as Indian Railway Protection Force Service. The ministry has accorded organised Group A status to RPF and renamed it.
5) Pragati Maidan metro station renamed as Supreme Court metro station
The Pragati Maidan metro station will now be known as Suprem Court metro station, while Mukarba Chowk in Jahangirpuri will be known as Shaheed Captain Vikram Batra Chowk. The Delhi government's naming committee approved the name changes in its meeting on Tuesday. The demands for renaming Mukarba Chowk and Pragati Maidan were long pending.
6) RBI launches 'MANI' app to help visually challenged to identify denomination of notes
The Reserve Bank of India (RBI) Governor Shaktikanta Das here on Wednesday launched a mobile application called 'Mobile Aided Note Identifier' (MANI) to aid visually challenged persons in identifying the denomination of currency notes. The application is free and can be downloaded from the Android Play Store and iOS App Store without any charges or payment. This mobile application does not authenticate a note as being either genuine or counterfeit.
7) Vinod Kumar Yadav re-appointed as chairman Railway Board for one year
Vinod Kumar Yadav, IRSEE( 1980 Batch) has been reappointed as chairman Railway Board, in the rank of Ex-Officio Principal Secretary to Government of India. The Appointments Committee of Cabinet (ACC) has approved his re-employment as Chairman, Railway Board for a period of one year w.e.f. January 1, 2020. Eairler, Vinod Kumar Yadav was appointed as Chairman Railway Board (Ministry of Railways) and ex-officio Principal Secretary to Govt. of India on January 1, 2019. Prior to this assisgnment, Mr Yadav has worked as General manager, South Central Railway.
8) Kerala becomes first state to pass resolution against CAA
Kerala became the first state to pass a resolution against the Citizenship Amendment Act amid widespread protests across the country. The resolution, which was moved by Chief Minister Pinarayi Vijayan and asks the centre to revoke the new citizenship law, was supported by leaders across party lines except the lone BJP MLA – O Rajagopal. Chief Ministers of several non-BJP ruled states including Bengal, Punjab, Maharashtra, Rajasthan, Delhi, had previously voiced their opposition to the law. However, Kerala is now the first state to go down the legislature route to register its opposition.
9) ISRO to set up second launch port in Thoothukodi district of Tamil Nadu for small satellite launch vehicles
Indian Space Research Organisation will establish a second launch port in Thoothukodi district in Tamilnadu exclusively to launch small satellite launch vehicles. Speaking to media persons in Bengaluru, ISRO Chairman K Sivan informed that this will come up in 2300 acres. On the lines of GPS navigation system developed by America, the Indian navigation system called Navic with the indigenous atomic clock will be operational with mobile phone manufacturers coming forward to install the regional navigation device.
10) World Braille Day celebrated on January 4

Every Year January 4 is celebrated as World Braille Day in order to mark the birth anniversary of Louis Braille. Louis is the inventor of Braille, a written language for blind people. The World Braille Day is celebrated by the United Nations and also by other world organizations. In November 2018, the UN passed a resolution in order to celebrate the day. The day was first celebrated on January 4, 2019.
11) World's 2nd tallest statue of Sardar Vallabhbhai Patel unveiled in Ahmedabad, Gujarat
Gujarat Chief Minister Vijay Rupani unveiled the second tallest statue of Sardar Vallabhbhai Patel in the world at Ahmedabad. 50 feet tall bronze statue with the weight of 70 thousand kilograms has been unveiled at the Sardardham campus near Vaishnodevi circle in Ahmedabad. It has become the second highest statue of India's first home home minister after the Statue of Unity of the legendary leader situated at Kevadiya in Narmada district of Central Gujarat.
12) WHO declares 2020 as the "Year of the Nurse and Midwife"
Nurses and midwives constitute more than 50% of the health workforce in many countries in honour of the 200th birth anniversary of Florence Nightingale, WHO has declared 2020 the "Year of the Nurse and Midwife". The World Health Organization (WHO) has designated the year 2020 as the "Year of the Nurse and midwife", in honour of the 200th birth anniversary of Florence Nightingale. This designation will now be presented to Member States of the 72nd World Health Assembly for the final consideration and endorsement.
13) PM Modi inaugurate 11th edition of DefExpo-2020 in Lucknow
India is eyeing defence export of $5 billion in the next five years, Prime Minister Narendra Modi said on Wednesday, highlighting the measures taken by his government to boost manufacturing and woo investors to set up a base in the country. The number of foreign companies participating in the expo has also increased to 165 from 160 previously. In the earlier edition of the DefExpo held in Chennai, 702 companies had participated.
14) Gujarat government increase DA by 5%
Giving a new year gift of sorts to the lakhs of employees and pensioners, the Gujarat government on Wednesday announced an increase in their dearness allowance (DA) by 5 per cent, taking it to 17 per cent from existing 12 per cent with the retrospective effect of July 1, 2019. Addressing a press conference Deputy CM and Finance Minister Nitin Patel said that the new DA would be paid with the January salary while the related arrears would be paid to them in two to three installments and a decision about it would be taken soon separately.
15) Himachal Pradesh CM launches MyGov portal, CM App
Himachal Chief Minister Jai Ram Thakur on Monday launched Himachal MyGov portal here which is expected to strengthen public participation in Governance process. MyGov is a platform to build a partnership between Citizens and Government with the help of technology for growth and development of India. This platform aims to enhance citizen-partnership with the State Government and vice versa. The Chief Minister also launched CM App on the occasion.Thakur said MyGov Himachal will help people of the State to communicate their views, suggestions, feedback as well discontentment if any.
16) 16th Pravasi Bhartiya Divas being celebrated
January 9, 2020 is Pravasi Bharatiya Divas. The day is celebrated every year to mark the contribution of overseas Indian community in the development of India. It also commemorates the return of Mahatma Gandhi from South Africa to India on 9 January 1915. Established in 2003 the celebratory event is organised by the Ministry of External Affairs every year on this day.
17) Weightlifter Sarbjeet Kaur banned for four years for doping violation
The sample of Sarbjeet, who won the 71kg event at the women's national weightlifting championships in February last year, was collected during 34th Women Senior National Weightlifting Championship held at Vishakhapatnam. According to NADA, her sample had the presence of prohibited substances namely — Di-hydroxy-LGD-4033 (LGD 4033 METABOLITE), Selective Androgen Receptor Modulations (SARM), and Ostarine (Enobosarm).
18) 11-day long 'Dhanu Jatra' mahotsav celebrated at Bargarh, Odisha
The famous 11-day long 'Dhanu Jatra', considered as the largest open-air theatre of the world organised at Bargarh in western Odisha. The Jatra is based on the mythological story of Lord Krishna and his demon uncle King Kansa. It is about the episode of Krishna and Balaram's visit to Mathura to witness the Dhanu ceremony organized by their (maternal) uncle King Kansa. Dhanu Jatra is the annual drama-based open-air theatrical performance celebrated in and around Bargarh city is considered to be the world's largest open-air theatrical festival that finds a mention in the Guinness Book of World Records.
19) UPSRTC launched 'Damini' helpline service for women
UPSRTC (Uttar Pradesh State Road Transport Corporation) has launched 'Damini' helpline service considering the safety of the women passengers. As the extension of 'Nirbhaya Yojana' the unique number "81142-77777" has been subscribed for this helpline. Using these helpline women passengers can lodge their complaints by calling the helpline number and by using WhatsApp service.
20) Umaro Sissoco Embalo elected president of Guinea-Bissau
Guinea-Bissau opposition leader Umaro Cissoko Embalo, a former prime minister, won the presidential election with 53.55 percent of votes, the National Electoral Commission (CNE) announced. Born in the capital city Bissau, Embalo is a member of the Fulani ethnic group. At university, he studied social and political science in Spain and Portugal. A father of three, Embalo is a football fan and supports Belgian team Standard Liege.
21) US kills top Iranian general Qasem Soleimani in Baghdad air strike
Iran's most powerful military commander, Gen Qasem Soleimani, has been killed by a US air strike in Iraq. The 62-year-old spearheaded Iranian military operations in the Middle East as head of Iran's elite Quds Force. He was killed at Baghdad airport, along with other Iran-backed militia figures, early on Friday in a strike ordered by US President Donald Trump.
22) Abhinav Kumar gets extension as BSF IG
The Appointments Committee of the Cabinet on Thursday approved the proposal of Ministry of Home Affairs for extending the deputation tenure of IPS Abhinav Kumar, Inspector General, Border Security Force (BSF), up to June 27, 2021, in relaxation of IPS Tenure Policy.
23) Aayushi crowned Miss Teen International 2019
Vadodra's Aayushi Dholakia has bagged the title of Miss Teen International 2019, vying with the girls from 22 countries, becoming the first Asian to do so in the last 27 years. Yessenia Garcia from Paraguay and Anicia Gaothusi from Botswana became the First and second Runners-Up respectively. The event was held at Kingdom of Dreams, Gurugram last week. Miss Teen International is the world's oldest running teen pageant. Thu Phan from Vietnam was adjudged Miss Teen Asia, Maria Luisa Piras from Italy bagged the title of Miss Teen Europe, Anicia Gaothusi from Botswana won Miss Teen Africa and Alessandra Santos from Brazil became Miss Teen America at the event.
24) Ex-CRPF DG Rajiv Rai Bhatnagar Appointed Advisor to J&K Lt Governor
IPS officer Rajiv Rai Bhatnagar, who recently retired as the CRPF DG, has been appointed as an advisor to the Lt Governor of Jammu-Kashmir. Bhatnagar is a 1983-batch officer of the Uttar Pradesh cadre. He superannuated as the CRPF Director General (DG) on December 31 last year after heading the 3.25 lakh personnel force for over two and a half years.
25) Mission Indradhanush 2.0 begins
The second phase of Intensified Mission Indradhanush 2.0 rolled out at block level in 35 districts of Uttar Pradesh. The aim of the program launched by central government in 2017 is to achieve 90 percent vaccination coverage in children of less than 2 years in state. First round was completed in December last year while present round started on January 7, 2020. Next rounds will be in February and March months and will cover 425 blocks of 73 districts of state.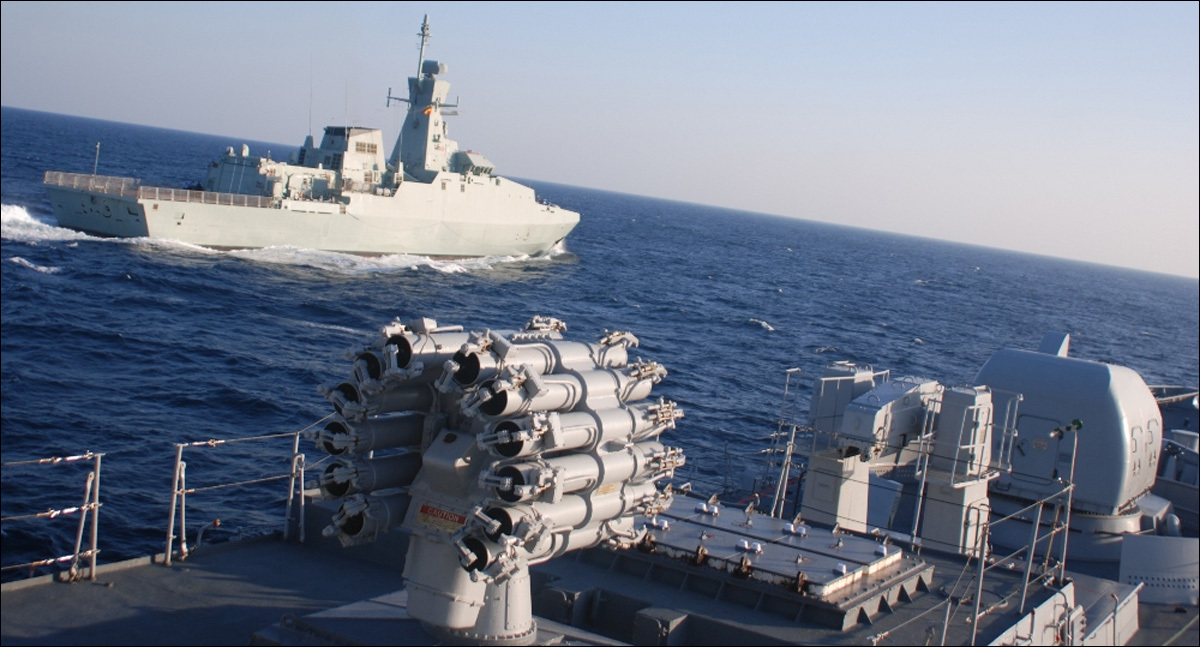 26) India and Oman conduct bilateral naval exercise 'Naseem Al Bahr'
India and Oman will conduct 12th edition of bilateral maritime exercise 'Naseem Al Bahr' in Mormugao Port, Goa. 'Naseem-Al-Bahr' (or sea breeze) is a naval exercise between the Indian Navy and the RNO, being conducted since 1993. Indian Navy ships Beas and Subhadra and Oman Navy ships RNOV Al Rasikh and RNOV Khassab are participating in this exercise.
27) Ex-Prime Minister of Croatia Zoran Milanovic wins presidential election

Ex-Prime Minister and leader of the Social Democratic Party of Croatia Zoran Milanovic wins the presidential election. This was reported by the State Electoral Commission of Croatia. It is noted that with 99.85% of the plots, Milanovich receives 1.03 million votes. In turn, the current head of state, Kolinda Grabar-Kitarovich, is inferior to the opponent with 928 thousand votes. Earlier, it was reported that Milanovic and Kolinda Grabar-Kitarovich went to the second round of the presidential election in Croatia.
28) 107th Indian Science Congress held in Bengaluru, Karnataka
Prime Minister of India Shri Narendra Modi inaugurated the 107th edition of the Indian Science Congress (ISC) also known as ISC 2020 at the University of Agricultural Sciences (UAS) in Bengaluru, Karnataka. The theme of ISC for the year 2020 was "Science and Technology: Rural Development".
29) Dainik Jagran editor-in-chief Sanjay Gupta awarded with Lokmanya Tilak Journalism award
The Editor-in-chief of Dainik Jagran Sanjay Gupta awarded the Lokmanya Tilak National Journalism award for his contribution in the field of Journalism. He received the award on the 139th Foundation Day of 'Kesari', the newspaper started by Lokmanya Tilak in Pune Maharashtra. The award was instituted by the Kesari-Maratha Trust with the aim to promote the courageous and idealistic journalistic practices.
30) Khattar launches Atal Canteen in Karnal; labourers, farmers to get food for Rs 10
Karnal Haryana chief minister Manohar Lal Khattar inaugurated the state's first Atal Kisan-Mazdoor canteens at the Karnal grain market on Sunday. At this canteen, farmers and labourers coming to the mandi will get a Veg-thali comprising four chapatis, rice, dal and seasonal vegetable, all for Rs 10. The canteen will function from 11am-3pm everyday and for now, it has the capacity to serve 300 persons. Ten women from a self-help group (SHG) have been appointed to prepare the food.
31) Union HRD Minister inaugurates the 28th edition of New Delhi World Book Fair 2020
Union Human Resource Development Minister Shri Ramesh Pokhriyal 'Nisank' inaugurated the 28th edition of New Delhi World Book Fair 2020 (NDWBF) at PragatiMaidan in New Delhi today. Eminent Gandhian scholar, Prof. GirishwarMisra; Chairman, National Book Trust, Prof. Govind Prasad Sharma; Joint Secretary, MHRD, Shri Madan Mohan, , Shri Rajesh Aggarwal, Executive Director, ITPO and other officials were present on the occasion. Speaking on the occasion Shri Pokhriyal said that we are in the midst of ocean of books and this Mahakumbh of books is filled with thoughts, the thoughts which give power to humanity. He said that this book fair is a place where people meet each other, and generate and share new thoughts and ideas. He added that the books help youth of India to come across new thoughts.
32) Delhi's first fully automated car park tower unveiled in Green Park
The South Delhi Municipal Corporation (SDMC) on Thursday inaugurated the city's first "fully-automated" car-parking tower facility at Green Park. According to officials, each tower at the facility can accommodate at least 34 cars. The facility was inaugurated by Union housing and urban affairs minister Hardeep Singh Puri. "This is the most feasible new-age system to deal with the ever-increasing demand for car parking in south Delhi. This sort of vertical parking is most appropriate for congested markets and populated colonies as it requires just 1.50 square metre space to park a car, in comparison to 30 square metre required in conventional parking."
33) National Medical Commission: Delhi AIIMS' Professor Suresh Chandra Sharma appointed its first chief
he chief of Delhi AIIMS' ENT head-neck surgery department, Professor Suresh Chandra Sharma, was on Thursday appointed the chairman of National Medical Commission, the new medical education regulator to replace scam-tainted Medical Council of India, according to a Personnel Ministry order. The Appointments Committee of the Cabinet has approved the appointment of Sharma for a period of three years or till the age of 70 years, it said.
34) Bhubaneswar hosts first edition of Khelo India University Games
The Games held at Kalinga Institute of Industrial Technology University will feature 17 disciplines. The inaugural edition of Khelo India University Games will be held in Bhubaneshwar from February 22 to March 1, Odisha Chief Minister Naveen Patnaik announced. The Games, to be held at Kalinga Institute of Industrial Technology University, will witness over 4000 athletes from 100 Universities across India vying for top honours in 17 disciplines of archery, athletics, boxing, fencing, judo, swimming, weightlifting, wrestling, badminton, basketball, football, hockey, table tennis, tennis, volleyball, rugby and kabaddi.
35) N Thirumala Naik Odisha's appointed new labour commissioner
The state government on Friday appointed senior IAS officer Niranjan Sahu as revenue divisional commissioner, northern division, Sambalpur as part of a minor bureaucratic reshuffle. N Thirumala Naik replaced Sahu as the new labour commissioner, Odisha. According to a notification issued by the general administration (GA) department, Prasanta Kumar Senapati is new director, OBC under the state ST/ST department, a post equivalent to the status of a special secretary.
36) Indian Olympic Association withdraws threat to boycott CWG 2022, to bid to host 2026 or 2030
The Indian Olympic Association on Monday withdrew its threat to boycott the 2022 Commonwealth Games in Birmingham over shooting's exclusion while announcing that the country will bid to host either the 2026 or the 2030 edition. The country's apex body for Olympic sports will next approach the government for the necessary clearances to host the multi-sport event. The country hosted the 2010 edition in the national capital.
37) Flipkart partners with Govt of India's NULM to empower artisans and self help groups across India
Flipkart, India's leading e-commerce marketplace, has partnered with the Deendayal Antyodaya Yojana – National Urban Livelihoods Mission (DAY-NULM) under the Ministry of Housing and Urban Affairs, Government of India, to empower skilled yet underserved sections of society by inducting them into e-commerce. Under the MoU exchanged between Flipkart and the ministry today, Flipkart will collaborate with State missions under the DAY-NULM to establish the Flipkart Samarth program in 22 states in India to begin with. Flipkart and the State missions will work with self help groups (SHGs), including local artisans, weavers and crafts producers, and producers of raw and organic food items to provide them market access, training and support. Sellers under the program shall receive time-bound incubation support from Flipkart that extends to a host of benefits such as cataloguing support, account management support and more.
38) National Green Corps scheme revived in J&K

The National Green Corps scheme, which was revoked for over a decade, has been revived for Jammu and Kashmir. "As a result of persistent efforts of J&K Pollution Control Board (PCB), the Environment Education, Awareness and Training (EEAT) scheme of Union Ministry of Environment, Forests and Climate Change for National Green Corps (Eco-Clubs) has been revived for J&K," the spokesman said. He said the J&K PCB put efforts for the revival of the scheme in the State Nodal Agency (SNA) meet organized by MoEFCC in Kevadia in Gujarat.
39) Ritualistic festival 'Lai Haraoba' celebrated in Tripura
In Tripura, Lai Haraoba, a ritualistic festival observed by Manipuri meitei communities since ancient times, began in Agartala last evening. The five day long festival is jointly organised by Department of Information and Cultural Affairs, Government of Tripura, Puthiba Lai Haraoba Committee and Puthiba Welfare & Cultural Society, Agartala. The five-day long festival was inaugurated by Speaker of state legislative Assembly, Rebati Mohan Das. The festival aims to uphold tradition and cultural values of Meitei community.
40) Piyuus Jaiswal awarded Global Bihar Excellence Award 2019

This award was presented by Rajya Sabha MP and Padma Shri Awardee Dr CP Thakur and Bihar Women Commission president Dilmani Devi in Patna to promote women empowerment. The award was given to recognise and felicitated Piyuus Jaiswal's contribution towards social welfare, women empowerment and introducing new talent in the field of arts and culture.
41) India signs MoU for the procurement of Russian-made AK-203 assault rifles
The AK-203 assault rifles will be manufactured by the Indo-Russian Rifles Private Limited (IRRPL) at Korwa in Uttar Pradesh. The facility is being set up between the Ordnance Factories Board (OFB) from the Indian side, and Rosoboron Exports and Kalashnikov on the Russian side. The AK-203 is a further development of AK-100 series assault rifles designed and manufactured by the Russian Company Kalashnikov. Most improvements centered on the ergonomics.
42) Youngest girl Malavath Poorna scales peak in Antarctica
Eighteen-year-old Poorna becomes the first and youngest tribal woman in the world to set foot on the six tallest mountain peaks across six continents. Malavath Poorna, who has won laurels for scaling Mount Everest thereby becoming the youngest girl in the world to achieve the feat, has added another feather to her cap by conquering Mt. Vinson Massif, the Antarctica continents highest mountain peak (4,987 metres). Poorna has so far scaled Mt. Everest (Asia, year 2014), Mt. Kilimanjaro (Africa, 2016), Mt.Elbrus (Europe, 2017), Mt. Aconcagua (South America, 2019) Mt. Cartsnez (Oceania region, 2019) and Mt. Vinson Massif (Antarctica, 2019).
43) Esmail Qaani: The new man leading Iran's elite Quds Force
Iran promised there would be "severe revenge" after Iranian military commander Qasem Soleimani was killed in a US drone strike. If there is retaliation Soleimani's long-term deputy, Esmail Qaani, will be the one leading it. Following the assassination Gen Qaani became the new chief of Iran's elite Quds Force. The Quds Force is the overseas operations arm of Iran's Islamic Revolution Guard Corps (IRGC), set up in the wake of the Iranian revolution in 1979 to defend the country's Islamic system.
44) China develops its own 'Mother of All Bombs'
China has developed a massive bomb, said to be the country's answer to the US-built 'Mother of All Bombs', the most powerful non-nuclear weapon. China's defence industry giant NORINCO for the first time showcased the aerial bomb, the country's largest non-nuclear bomb, state-run Global Times reported.
45) Ramnath Goenka award for 'The Hindu' journalist
S. Vijay Kumar, Senior Deputy Editor with The Hindu in Chennai was on Friday presented the Ramnath Goenka Excellence in Journalism Award for Investigative Reporting. Instituted by the Ramnath Goenka Memorial Foundation, the award was presented by Union Home Minister Rajnath Singh at a ceremony in New Delhi. The award for Investigative Reporting in the broadcast category was won by Anand Kumar Patel of India Today TV.
46) Yoga Science meet organised at Indian Science Congress in Bengaluru
A Yoga Science meet was organised yesterday as part of the ongoing Indian Science Congress in Bengaluru. The head of SVYASA Yoga deemed University Dr. HR Nagendra spoke on the benefits of Yoga in busting stress. He said yoga heals the mind, body and soul thereby insulating those doing yoga from diseases. He explained about different yoga therapies and postures that can benefit people. Dr. Indranil Basu Ray, a cardiologist from Canada spoke on Yoga research. He gave examples of people practicing yoga and how it helped them cope up with ailments.
47) Global Drosophila Conference held at Pune
On January 6, 2020, the fifth Asia Pacific Drosophila Research Conference was held at Pune. It was organized by the Indian Institute of Science Education and Research. The conference is held twice a year.
48) Journalists' Day celebrated on 6th January in Maharashtra
Journalists' Day is being celebrated on 6th of January every year in the state of Maharashtra. The day is celebrated in the memory of late thespian journalist Balshashtri Jambhekar. Balshastri Jambhekar, is also known as 'The Father of Marathi Journalism', for his efforts in starting journalism in Marathi language.
49) India's Magesh Chandran wins Hastings International chess title
India's P Magesh Chandran remained unbeaten in nine rounds to win the title in the 95th edition of the prestigious Hastings International Chess Congress in Hastings, England. The 36-year old Grand Master with a FIDE rating of 2479, remained unbeaten and finished in clear first place with 7.5 points from nine games after securing a 33-move draw in the final round against compatriot G A Stany. He beat fellow Indian GM Deep Sengupta in the eighth round.
50) Iran's parliament approves bill designating all U.S. military forces as terrorists
The Iranian parliament approved bill on Tuesday that designates United States military forces as terrorists, days after American airstrikes killed top Iranian military leader General Qassem Soleimani in Iraq. The bill is similar to the action the U.S. took last year when the Trump administration designated Iran's Islamic Revolutionary Guard Corps (IRGC) as a foreign terrorist organization. Members of parliament passed the bill declaring the U.S. military and the Pentagon terrorist entities, according to Iranian state media. Under the bill, the Iranian government will also provide $220 million to the IRGC to "reinforce its defense power in vengeance for General Soleimani's assassination," the news agency reported, as tensions between the U.S. and Iran rise.
51) MECOS-3, 2020: Global Marine Ecosystem Meet in Kochi
The Marine Ecosystems-Challenges and Opportunities (MECOS), the third international symposium is to be held in Kochi. The symposium is conducted by the Marine Biological association of India between January 7, 2020 and January 10, 2020.