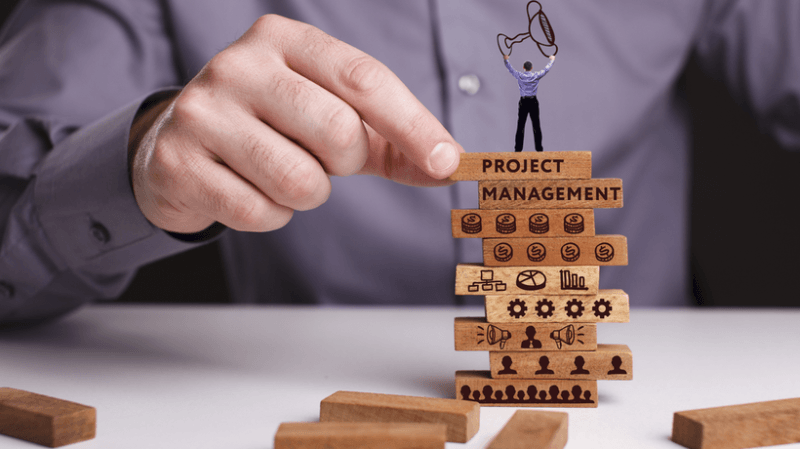 Lessons Learned From A PM
One of the most exciting parts—if not the most—about being a project manager is the wide variety of processes, technologies, and information you can end up working with.
At least, that is my experience.
When I was looking for an entry-level job and began working as a project manager with an EdTech startup, little did I know that soon I'd be overseeing the building of an eLearning platform that Microsoft would eventually feature for its quality. But, I'm getting ahead of myself. In this article, I'll guide you through the essentials you need to know before running these kinds of projects.
As exciting as it sounds, you'll be held accountable for the outcomes of your projects. The possibility of getting involved with infinite options to work with also comes with becoming an expert on a subject. On occasion, you'll have to do it in record time.
So, let's suppose you're a project manager who's just starting out in the EdTech industry. Now, you probably will be working with Learning Management Systems. In that case, this article will be helpful for you.
What Is An LMS?
Already booming during the past few years but definitely boosted by the quarantine, Learning Management Systems are tools everyone can benefit from—if executed correctly.
Quite logically, as you can tell by the name, LMS is a term used for apps that work through the internet. It can connect people from all around the world to one educational experience. Amid the pandemic, academic institutes massively migrated to these kinds of platforms to offer their students a virtual classroom experience and connect them with teachers. On the other hand, many companies have been using these environments to give their workers, on any level, the proper training they need in order to polish the skills required for their jobs.
Are There Different Types Of LMSs? What's The Difference?
According to experts, this is usually how LMS are classified (see below). You'll find that these characteristics will you help understand the type of products you'll be developing:
Online or installed
What you'll have to consider when designing an LMS is if you want it to be based on the web or want users to install it on their devices. With the expansion of the internet, web-based LMSs are trending because of their benefits. We can only expect it to remain that way.
Proprietary or hosted
If you're going to design a web-based LMS, you'll have to consider whether to host it on your own cloud or have it uploaded on an external source. This will depend on your time, budget, and, more importantly, the type of training you're looking to offer.
Open-source software or commercial platforms
Similarly to the hosting dilemma, you'll have to think about using an open-source code to design your LMS or having it built from scratch by your team. Again, you'll have to determine what will be the more convenient for the type of training you're interested in giving.
What Does A Project Manager Need To Know Before Working With An LMS?
Whichever type of LMS you choose, as a project manager, you must be able to analyze and understand that all possible routes should take you to the same final result.
In the initial phase, the first thing you want to do is structure the broad idea in your mind and on paper. Something you need to understand, not only in this industry but overall working as a project manager, is that everything can change last minute. Because of this, you must be prepared for every possible scenario and solve any upcoming issues or implement new changes.
Doing field research is fundamental since, as I said earlier, you'll be expected to be prepared to act and provide solutions or possible workarounds. By ensuring you understand and know about the features and functionalities you are implementing in your project, you will be able to display confidence, and you can adjust if needed.
However, the moment in which you'll be learning the most will be during the execution process. Be ready to keep on learning and enhancing each possible detail in your project. Every project phase has a different outcome and different tools and techniques that will help you adjust, adapt, and change the path to keep going toward the goals the project is aiming for.
Benjamin Franklin said, "By failing to prepare, you are preparing to fail." Ensuring that plans are well designed and executed will be your responsibility; communicate with your team, inform, and be prepared to mentor and provide resources as needed, this way your team and stakeholders will be aware of what needs to be done and what the client wants to achieve with your system.
Conclusion
The beauty of this job comes from the motivation and positive impact you can bring to the world by working on educational solutions of any level. As a project manager, I am looking forward to designing different LMSs, democratizing the access to training that generates high-paying skillsets for anyone who wants to learn. The most exciting parts are continuously being able to innovate and the fact that you must keep up with the learning to be able to be on top.
That's where the talent of a project manager like you comes in handy. If you are looking for an area where you could continue your professional growth as a PM, then LMSs are definitely a choice!